Why British American Tobacco in Vietnam?
Apart from being the industry leader with best products for adult smokers, we take our pride in being a responsible corporate in all fronts.
With a total of eight brands for the Vietnamese consumers, BAT holds a robust market position in the Vietnam market. Today, BAT is one of the most successful international businesses in Vietnam. For those who choose to smoke, we are committed to bringing them the best quality products. It is thanks to our constant innovation for 20+ years, BAT has set a strong foothold in the Vietnamese market. We can proudly say that BAT in Vietnam has the reputation of a fast-growing and innovative business model.

Acting responsibly and with integrity wherever we operate underpins our whole approach and forms the foundation of our culture and values as a company. Our CSR agenda is localized according to the needs of different Vietnamese communities and based on the three pillars:


Sustainable Agriculture and Environment:

Account for up to 70% of our annual investment. We are known for consistent afforestation programs since 2002, providing sustainable agricultural techniques training for farmers (both tobacco growers and others), developing rural infrastructure, etc.



Empowerment: Account up to 30% of our annual investment. We prioritize programs that empower disadvantaged residents to improve their life. A few examples of our contributions include microfinance programs, disaster relief programs, wheelchair donation programs, etc.

Engage BAT people: At BAT Vietnam, we value employees who are responsible corporate citizens. Each year we engage our employees in meaningful community activities and encourage new ideas to improve quality of life in the community.
Our culture is like no other. It is an organization of immense passion, of mutual respect, and of fast-paced innovation.

To succeed in our environment, the people who join us bring something unique. Their "difference" is what drives our organization further. Bringing your difference is rewarded with incredible opportunities. "Difference" at BAT Vietnam means your background, your specific skill sets, your thinking, your ideas to contribute to make our environment dynamic and adaptable to constant changes and innovation. A career at BAT will inspire, at the same time, propel you to master the four key courses of action.

You can't fake passion – the driving force behind BAT's authentic culture. It's about having the courage to stand up for your ideas, the ambition to achieve unprecedented standards and the tenacity to keep on fighting until you reach your goals. At BAT Vietnam, you will be working with colleagues who show this kind of passion in everything they do. They will constantly push and drive for what they believe is the right things to do.

At BAT Vietnam, you can be sure that your efforts will never go to waste, that your passion and commitment will never be neglected. When you overcome challenges, and deliver results here, the satisfaction is greater and the rewards are bigger too. The recognitions are not only in terms of financial rewards, but also in the wide-open career development opportunities, not only in Vietnam, but also in all 200 markets of BAT across the globe.

We see your career as a long-term commitment, and focus on where you could (and should) be. Our development model for
 BAT
 talents is learning on the job (70%), through peers (20%), and formal training (10%). And while we are behind you all the way, success is defined by you. You will be given a clear development plan and together with your efforts, we will make sure it happens. From cross-functional experience, international assignments, to formal training agenda developed based on your development needs, you will be given ample opportunities to reach the next level in our career.
An international role isn't something you grow into at BAT. As a business, we were born international. So, it's a mindset you embrace, an influence you enjoy and a way of working you adopt from day one. In all our business functions, you will be engaged with international colleagues on the daily basis, you will need to be broad-minded to learn the best from the global standards and bring them to live in the Vietnamese context.
If you have talents and passion, you don't have to worry about your development. We will take care of it for you! 
In fact, about 91% of our employees spend less than 3 years in one position before being promoted or rotated. This represents one of the fastest career tracks among the FMCG companies. In such an exciting market as Vietnam, we always have opportunities and development plans for people who prove capabilities and commitment to the organization.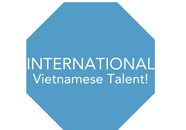 You will soon find out that BAT Vietnam opens the door for you to a global career. This does not necessarily mean you will be required to travel out of the country on a constant basis. A global career at BAT Vietnam means that you will have access to a global pool of knowledge in all business functions from marketing, finance, to operations, HR, IT, and corporate affairs. You will have the right to move across different markets if you choose to and have the capabilities required. You will have the opportunities to work with global-minded colleagues and receive coaching from talented leaders from many parts of the world.  
We can proudly say that we offer talented fresh graduates one of the best Global Graduate programs in Vietnam. From Marketing, Finance, to Operations and Human Resources, we offer you the most competitive package both in compensation and in career prospects. If you have what it takes, no other organisation offers a graduate experience quite like BAT's. It's fast-paced. Exciting. It'll stretch you to the limit. And prepare you for a management role in just 18 months.

We don't believe in hand-holding at BAT. It's down to you to take the initiative when it comes to your career. 70% of your learning and development will be on the job. 20% will be through coaches, mentors and colleagues. And the final 10% will be formal training, which you can find out more about by clicking the links below:

Your Onboarding
The programme starts with our comprehensive onboarding - a fascinating experiential journey through the world of BAT that takes in our history, our vision and values, and the underlying strategy we call the BAT way.

The BAT Academy in London
In your first year, you'll come together with other BAT graduates from across the globe at our dedicated, world-class learning academy in London. Get a chance to meet our CEO, Management Board Leaders and the rest of #NextGenBAT leaders in this 2-week session.

World Class Learning
A vast amount of world class training opportunities are open for you at BAT. Starting from foundation courses like Product Knowledge Foundation, Leading Self, Finance for Non Finance Managers and Project Management, there are a number of local training courses and/or materials which will help your business awareness and functional development into a manager at BAT. The opportunities do not just end there - you have access to more than three thousand online courses in our system to learn from. Your learning opportunities are abundant, and you need to make the best use of it.

International Projects
While you are still just a few months into the programme, you will have the chance to step up for an even bigger challenge - working with colleagues from across BAT on an international project to add value to our business.

You'll still be just a few months into the programme. And yet this project gives you the chance to make a real impact on our success. From a personal standpoint, it's also an amazing opportunity to demonstrate your leadership potential, grow your international network and raise your profile within the business.


Our reward strategy is to provide a market competitive package, support employees' career development and create a friendly and empowered working environment for employees to make an impact in BAT Vietnam. 

What sets us apart from other organisations?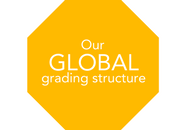 A clearly defined grading structure across the entire organization enables our employees to speak the same language in understanding the job size and responsibility in each of the markets they are working in. In other words, job grade of an individual in Vietnam will bear the similar scope of work and responsibility in the organization compared with someone working in Cambodia, India, or the US. This encourages talent mobility of employees within the Group.

We maintain our competitiveness to the market by benchmarking our salary ranges annually to the market. This ensures that we are relevant to the market and able to attract and retain talents in our company.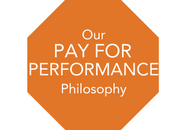 We are known for our Pay for Performance philosophy. We value our talents and provide an environment for our employees to develop their career. We encourage employees to bring their passion and energy and to relish every challenge for a rewarding career in BAT.

Inside review about British American Tobacco in Vietnam
Resourcing Manager

-

1429580285

Pros: Dare to challenge the status quo, willing to invest on people, dynamic culture, competitive rewards, friendly environment, respect its people

Resourcing Executive

-

1428315789

Pros: Transparent career path, Friendly working environment, Very competitive rewards & benefits, etc.